AUDIOBOOK Matylda Odważna i Pralkowy Potwór
Matylda ma cztery lata. Ma też starszego brata, Tymona. Na razie Matylda czuje się mała. Często się boi.

Pewnego dnia mama zauważa, że w pralce giną skarpetki. Czy to sprawka Pralkowego Potwora? Matylda wyrusza na jego poszukiwanie! 
Czy znajdzie w sobie dość odwagi? I czy to możliwe, że jej brat też się czasem boi?
MOGĘ WSZYSTKO to nowa seria Ilony Kosteckiej, autorki bloga rodzicielskiego "Mum and the City", skupiająca się na dziecięcych mocnych stronach, kłopotach z codziennością i niełatwych czasem relacjach między rodzeństwem.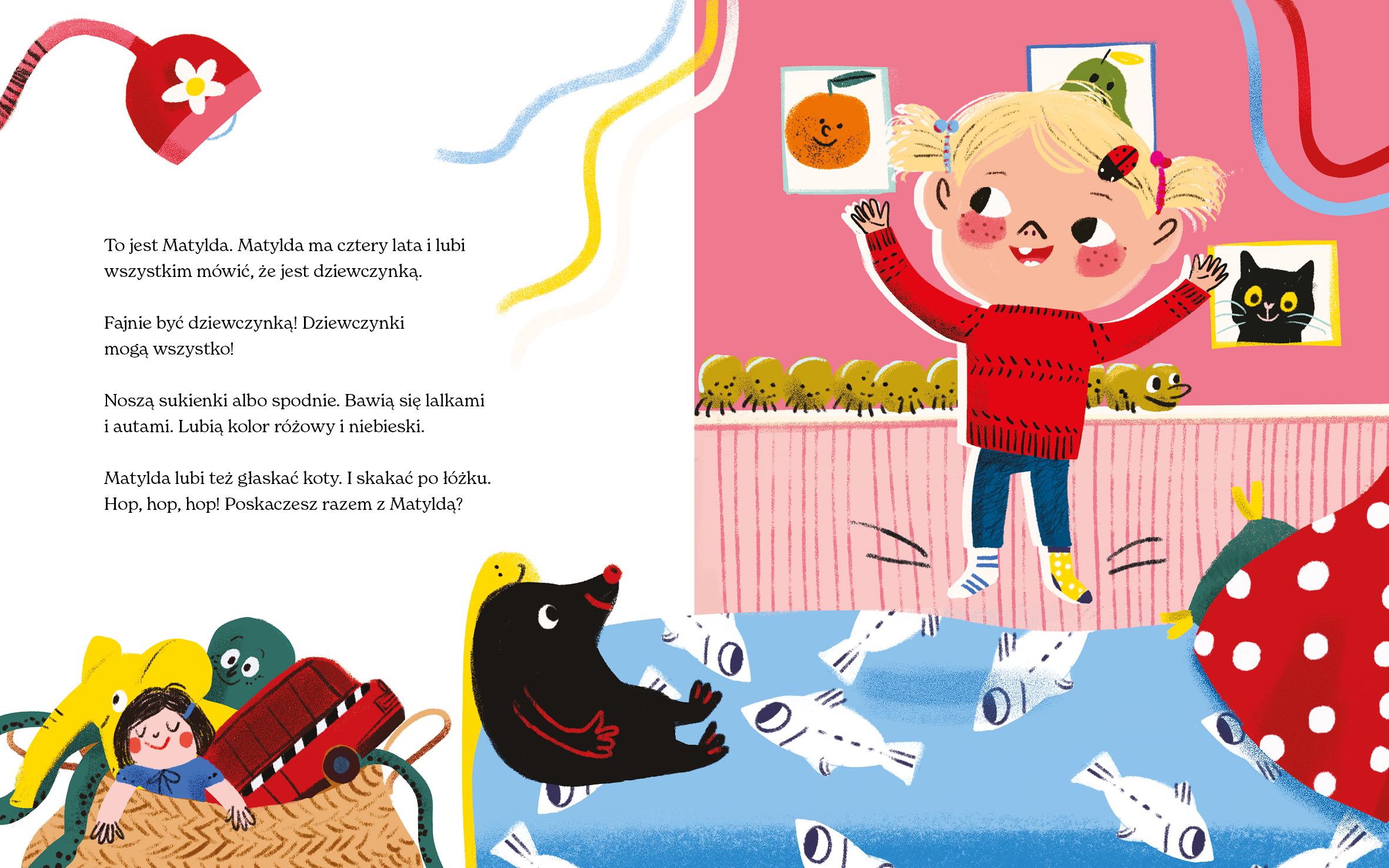 Matylda Odważna i Pralkowy Potwór
ISBNMore
Niepowtarzalny dziesięciocyfrowy, a od 01.01.2007 13-cyfrowy identyfikator książki