Jano i Wito. Wito idzie do żłobka
Jano i Wito, do tej pory znani z bestsellerowych książek kartonowych dla najmłodszych czytelników, teraz w nowej odsłonie!
Nowa seria z uwielbianymi przez dzieci bohaterami, którzy mierzą się z wyzwaniami dnia codziennego.
Wito pierwszy raz idzie do żłobka! To wielkie wydarzenie, trzeba się do niego dobrze przygotować. Chłopczyk pakuje poduszkę i kocyk i wyrusza razem z mamą. W żłobku są dzieci w jego wieku, ale też i maluchy. Wito bawi się w sali i na placu zabaw, poznaje nowych kolegów, zajada smaczne posiłki i ucina sobie drzemkę.
"Wito idzie do żłobka" to książka, która pomoże przygotować dzieci do nowego etapu w życiu.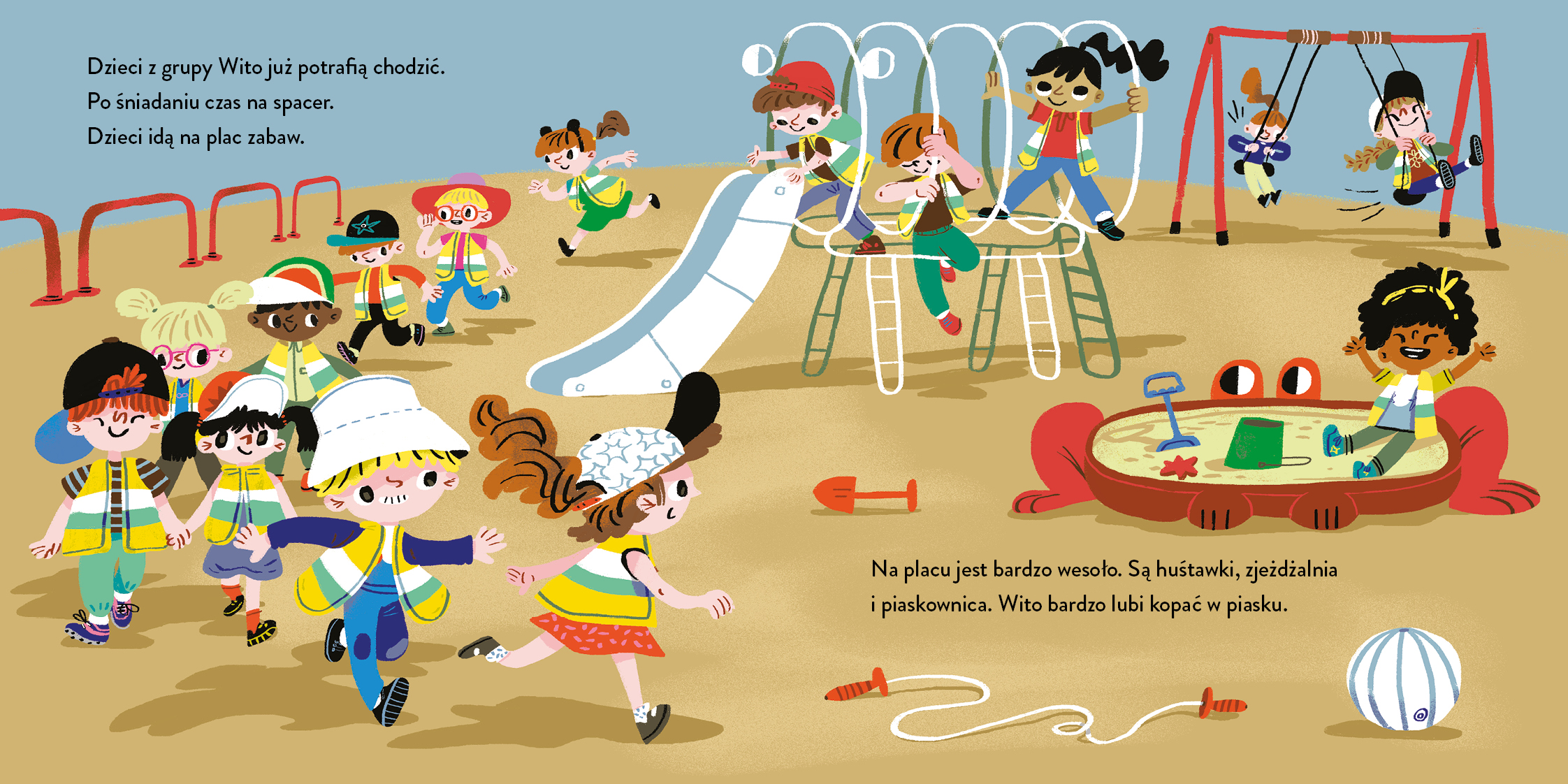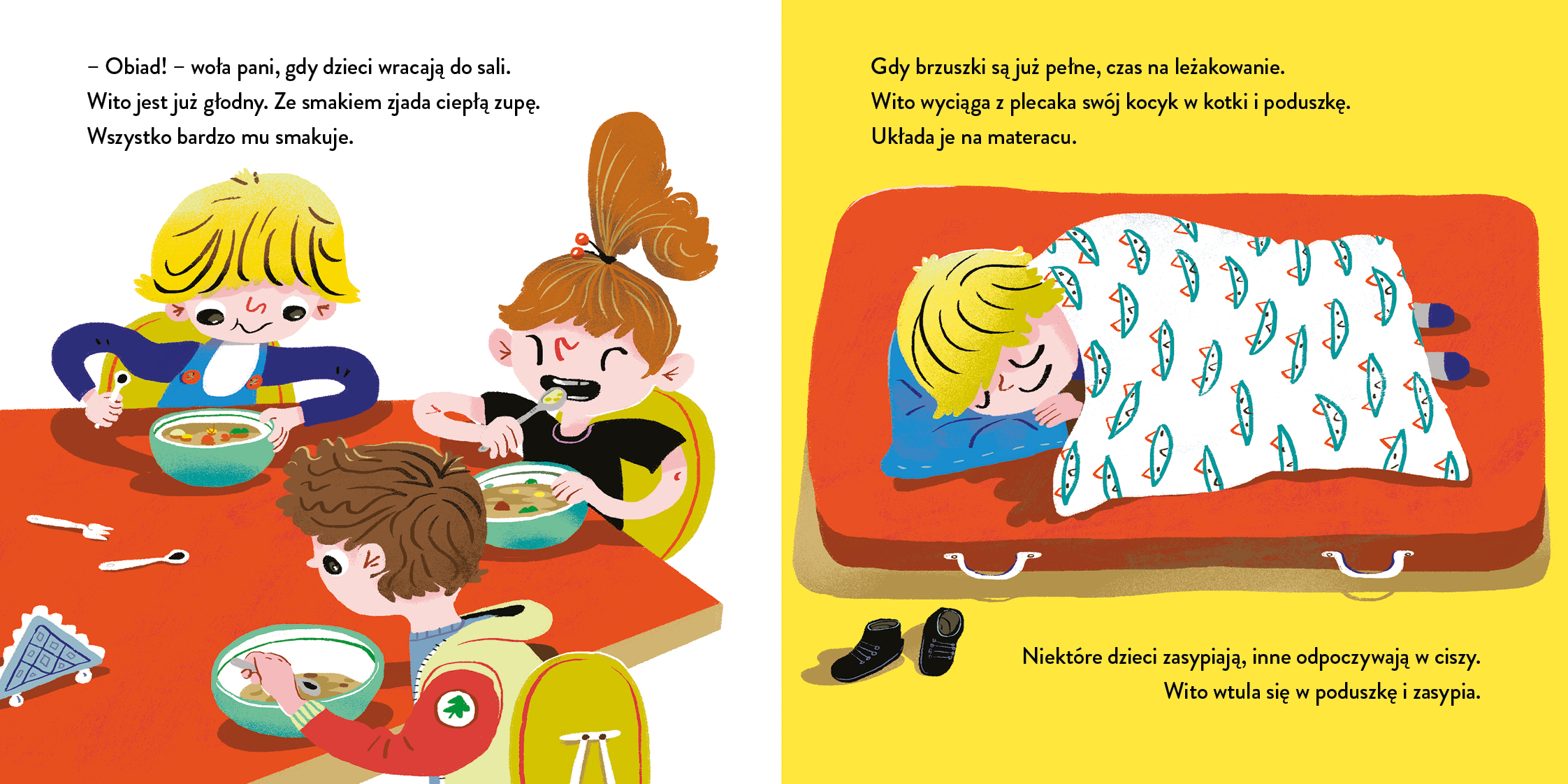 Jano i Wito. Wito idzie do żłobka
ISBNMore
Niepowtarzalny dziesięciocyfrowy, a od 01.01.2007 13-cyfrowy identyfikator książki